Thank you for becoming a member of CREW East Bay, the premier business network in commercial real estate of successful real estate professionals. In 2020, we will be keeping Diversity at our Forefront!
2020 is going to be a ceiling-shattering year for our chapter, our organization most importantly for women is commercial real estate and hope to see you soon at one of the quality programs, members-only events and/or monthly luncheons.

CREW NETWORK | CREW Network exists to influence the success of the commercial real estate industry by advancing the achievements of women.

CREW East Bay Mission - To advance women as influential leaders in the commercial real estate industry by providing educational resources, recognition, and opportunities to build professional relationships.



Get Started By:
·
Staying Informed. 

Click here to visit our local chapter website, 
CREWEeastBay.org
, to learn more about upcoming events and register online to attend.
·
Expanding Your Network.
 

Click here to sign up for our exclusive members-only 
East Bay CREW LinkedIn
 group. Don't forget to create your personal profile, available to CREW Network members across the U.S. at the 

CREWbiz National Website

. This is a tremendous resource for you to find other members and for existing members to find YOU!
·
New Member Meet and Greet.

 You will be receiving an email invitation to attend the August 
20th, 2020 New Member Meet and Greet.
·
Getting Involved.

 Contribute where you have a passion. Is it Marketing? Diversity? Membership Development? Creating topics and working with speakers? Mentoring young aspiring commercial real estate professionals. This is your opportunity to contribute to the chapter leadership and direction of your Chapter. Join a committee.
·
Branding Your Business.
 Consider increasing your visibility locally by becoming an CREW East Bay sponsor. We have several sponsorship opportunities that include exposure in the San Francisco Business Times and The Registry. For more information, please contact the sponsorship committee chairperson.
We look forward to delivering tremendous value to your membership, thank you again for joining CREW East Bay.
CREW East Bay
Membership Committee Chair
___________________________________________________________________
Meet Your 2020 Board of Directors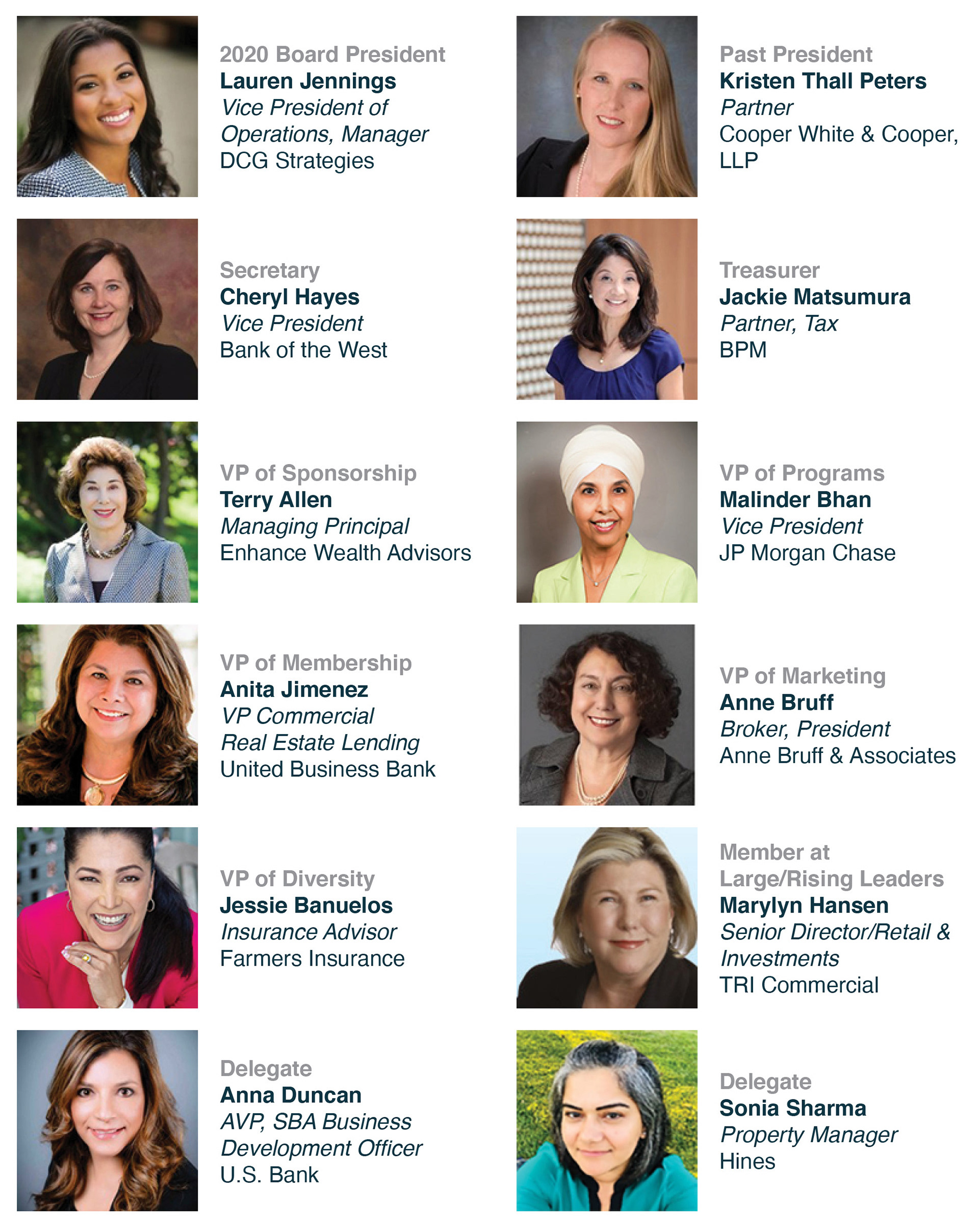 ___________________________________________________________________
​​​​​​​